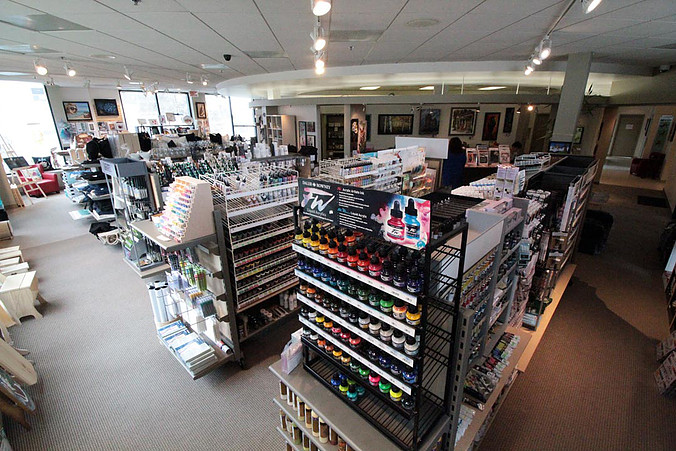 Whatever your art needs may be, we can meet them at Pin-So!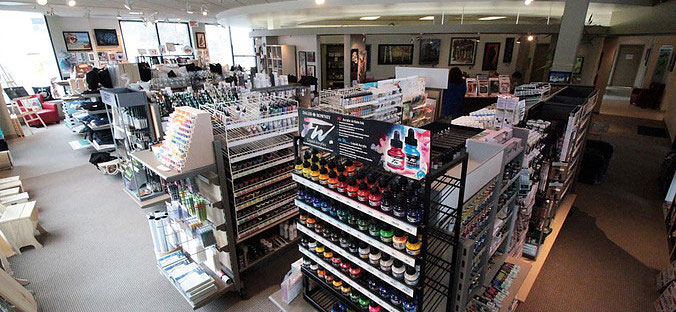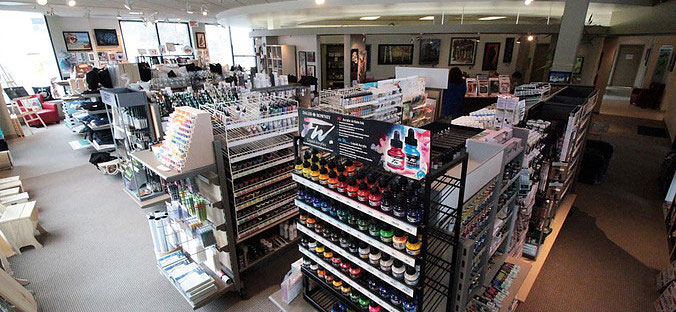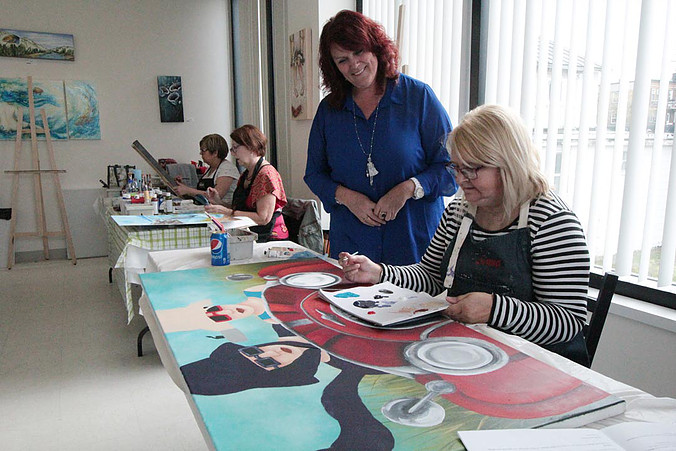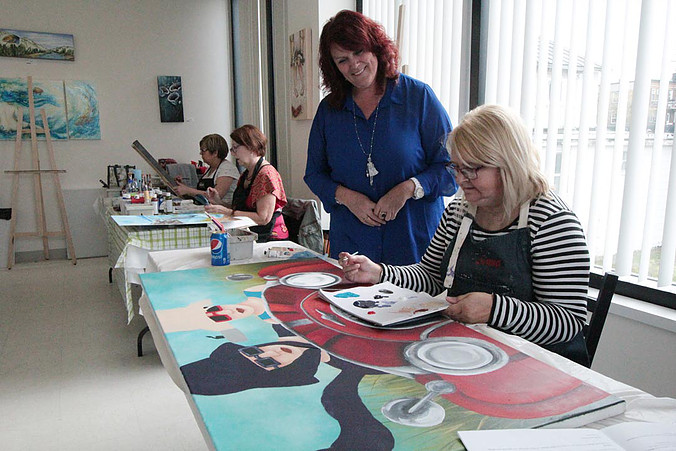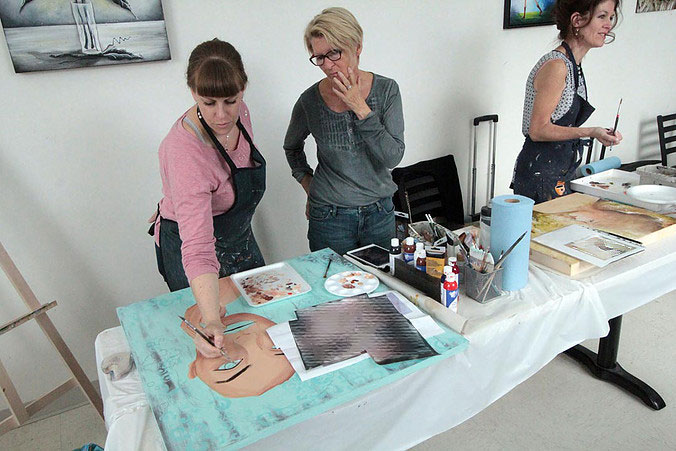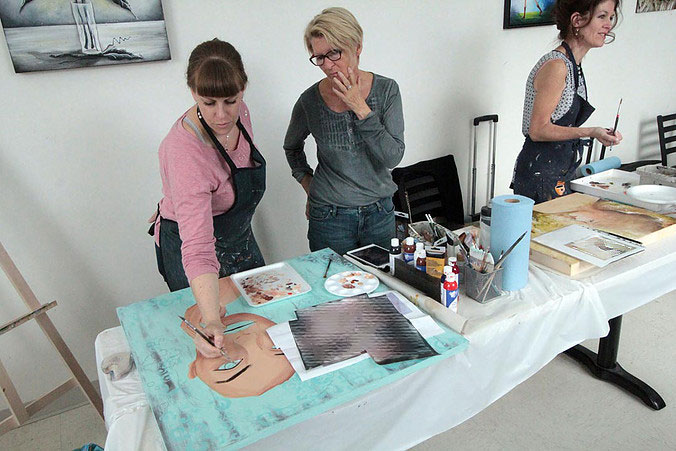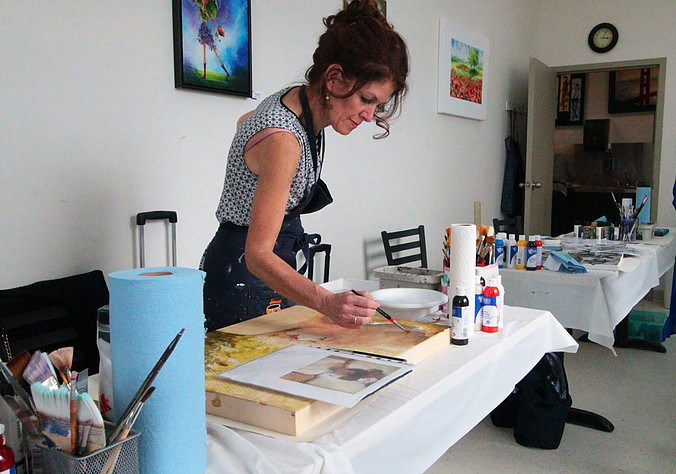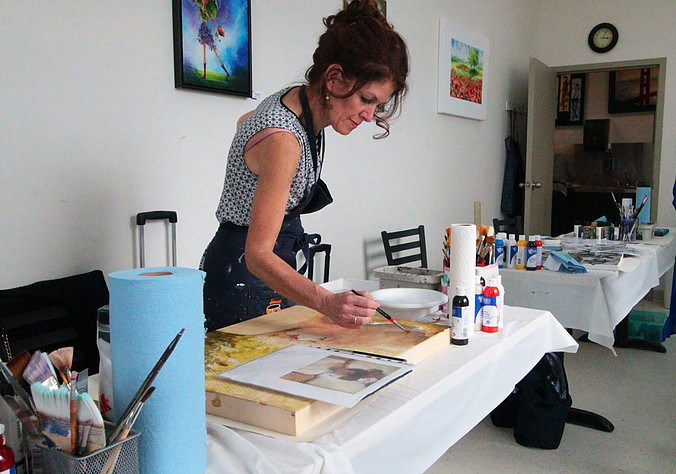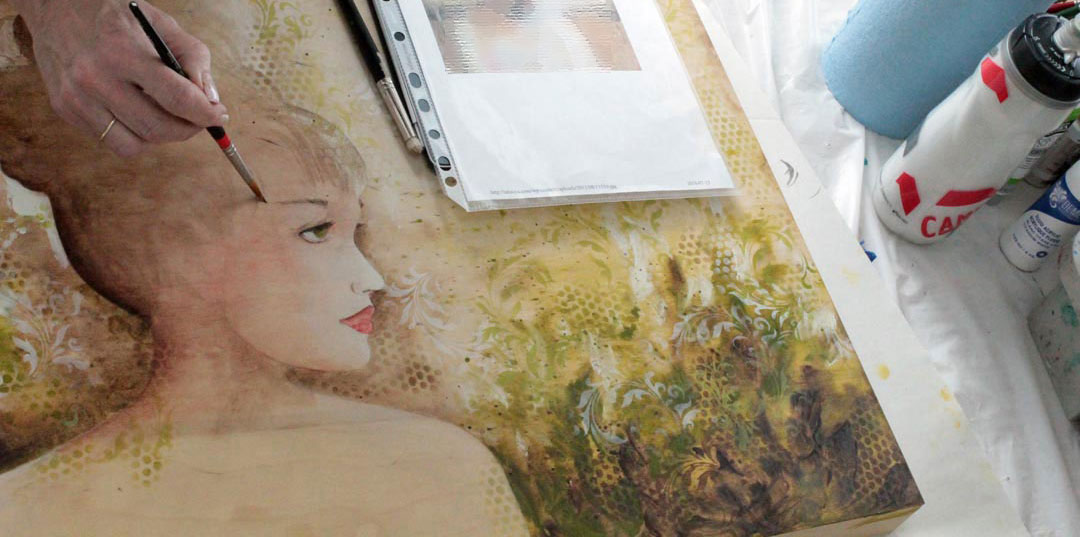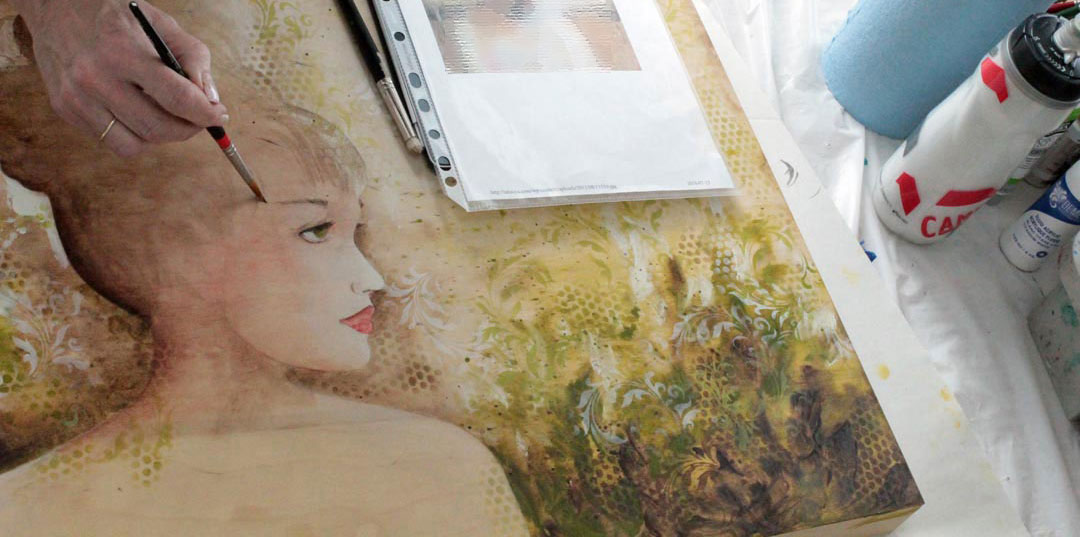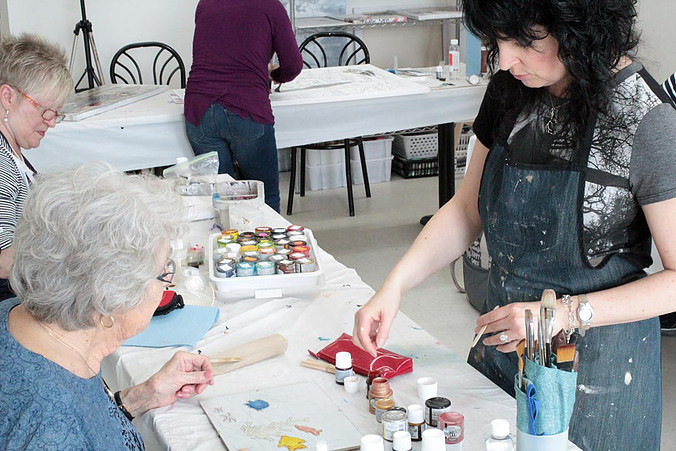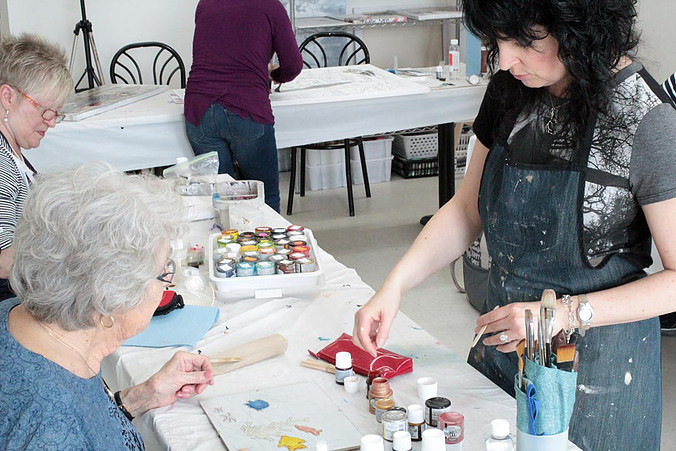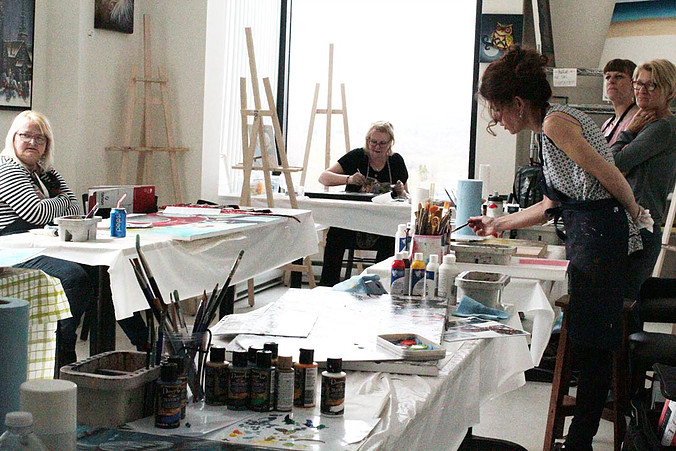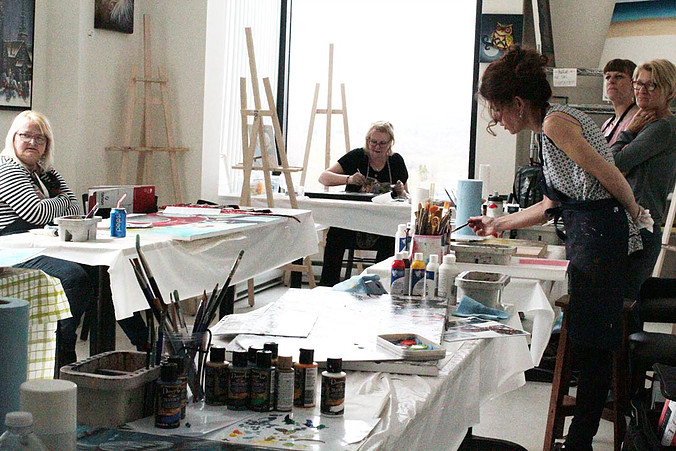 CREATIVE ART CLASS
Each participant comes to class with an idea in mind of a personal project (supporting photo if required) or uses a design from the shop. One teacher per class is there to offer a tailored support to each person attending. Creative art classes are for adults and are 3 hours in length, at a cost of $26 + tax, and 2 hours in length for children, at a cost of $24 + tax (acrylic colours included). It is important to book a class in advance, please consult the schedule below.
CREATIVE ART CLASSES SCHEDULE
Days

Hours and teachers

Monday
9h30 to 12h30*** Manon Bureau
Tuesday
9h30 to 12h30 Josée and Arielle
18h30 to 21h30 Josée

Wednesday
9h30 to 12h30 Josée and Carole
13h to 16h Josée
18h30 to 21h30 Carole
Thursday
9h30 to 12h30 Josée
13h to 16h Josée
18h30 to 21h30 Josée
Friday
9h30 to 12h30*** Manon Bureau
Saturday
9h30 to 12h30* Josée
9h30 to 11h30** Brigitte
13h to 16h* Josée
* Adult art class biweekly
** Children art class for 6 to 14 years of age biweekly.
*** Ask about available dates as it is not every Monday or every Friday.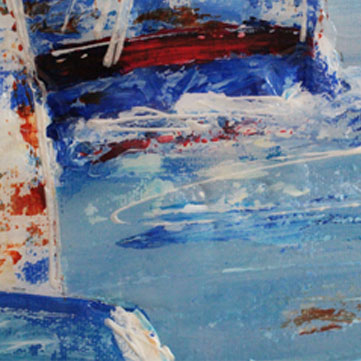 SEMINARS
Make a piece of art with a teacher from the Pin-So art school or with a guest artist. Throughout the entire activity, participants work on a chosen project or a painting technique. One seminar usually takes place over an entire day. Hours of pleasure for you!
To learn more about the upcoming seminars, their costs and to book your spot, see the seminar web page.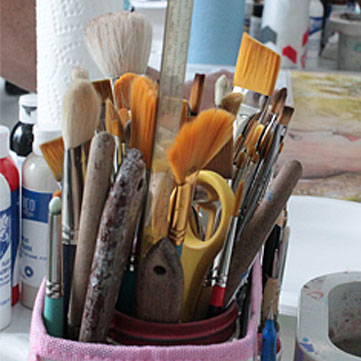 ART CLASS OR GROUP ACTIVITIES

School group : Youngsters can have fun creating and painting within a supervised and safe setting in one of our large rooms. Our teachers always have lots of good ideas to suggest for creative projects.

Residence for seniors : There is no age limit for expressing our creativity. Our teachers can come to your residence and bring all the required supplies. You don't have to do a thing? except play with the colours!

Businesses : It is really gratifying to paint a collective canvas or a personal one with work colleagues along with the support of a teacher. Art helps to express thoughts and create friendly relationships within a creative setting.
Don't hesitate to contact us to find out more.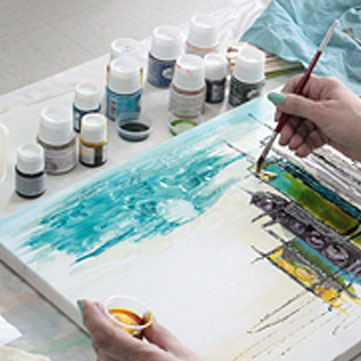 PRIVATE ART CLASS
With this formula, the participant benefits from a tailored setting for making a project and accelerated learning of the visual or decorative art basics. This course is given by experienced artists who have proven themselves. The cost is $35 per hour + taxes.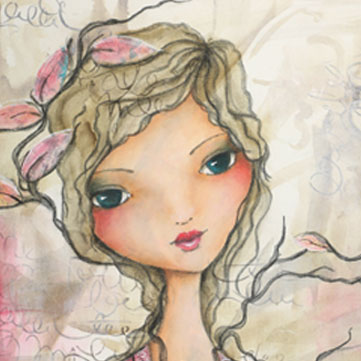 ONLINE COURSE (NEW)
Carry out one of the projects offered by our artists in the comfort of your home by watching videos presenting the techniques used for each step. The list of materials, the sketch to transfer and the final image are included in addition to the videos. Only in French for the moment.

Visit our online course platform and create a free account to view course overviews.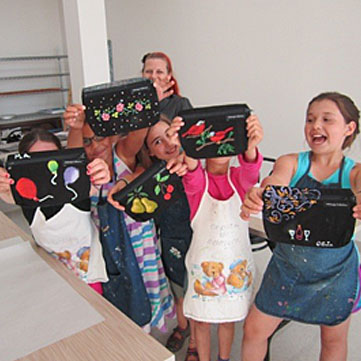 PARTIES FOR CHILDREN
This is the ideal setting to provide a chance for children to make a personalized, colourful project within a delightful and festive atmosphere. Each child can express creativity on one of the suggested materials (fabric, canvas, glass, wood). The cost and terms are as follows: $23 + tax and + cost of the object to be painted per child. Minimum of 5 children. 2 hour session. $25 + taxes per extra hour for the room (ie: to enjoy some cake). Included: Acrylic colours, brushes and stencils.
Call us to organise your child's party at Pin-So!


ART CLASS POLICY
The policy at Pin-so allows us to serve you well by offering an assurance for each art class to those attending. This policy intends to be respectful by ensuring the smooth functioning of the classes. We ask you to acknowledge the terms and do not hesitate to communicate with us for any clarification.
Policy

We ask that all required art supplies for the classes are purchased at the shop.

For the creative art class, a minimum deposit of one class is to be paid in advance and is non-refundable unless the cancelation is from us.

The seminars are to be paid as follows: 50% at registration and 50% two weeks before the seminar takes place.

Please take note that the paint is not included in the cost of the classes unless otherwise indicated.

There are no refunds or credits.